FACILITIES & SERVICES - continued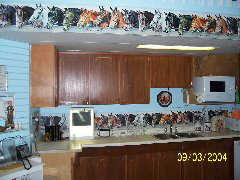 New to the farm in 2005, is the Equine Rehabilitation Wing. Our Emergency Veterinary Station is a full equine veterinary treatment facility. This specially designed room also doubles as a research library with an extensive collection of health related equine videos, poster-size illustration charts and veterinary books. Vintage turn-of-the-century veterinary instruments, books, and memorabilia, adorns the walls, adding character and colour to this practical and educational centre. In addition, the farm has access to 24 hour on-call emergency veterinary care. The farm has recently acquired a variable speed treadmill for conditioning of muscles and tendons. This new tool will add to a more speedy recovery and conditioning of horses. If you are in need, feel free to contact us for assistance.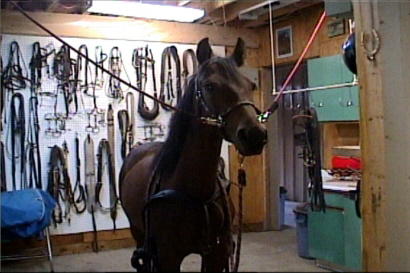 The TMHF Owner-Assisted Training Program is designed to help owners train their own horses under the guidance, supervision and training facility and environment of the farm. You will be provided with the tools and skills to professionally and safely train your own horse under the tutelage of master horse trainer, Catherine Sampson. Benefit and learn from 40 years of practical proven training experience. This is a building block process. The owner sets their personal accommodating agenda, practicing their homework between professional training sessions. Board fees and and private hourly training rate applies.
Private one-on-one instruction for harness, saddle and training skills is available for the mature older students as well as children, age 7 and older. We specialize in the beginner, novice and/or nervous rider. Our emphasis is on safety and to improve balance, enhance communication and riding skills, build confidence through rider psychology, all for the benefit of the horse and rider working together in partnership. Our program is varied, exciting, rewarding and filled with just plain fun. Please inquire as to the next available opening in our lesson program and for current times and rates. We go the extra mile for our kids. All youth riders at the farm receive free membership to the Trillium Clip Clop Club. Our mature riders can expect a lot of entertainment and relaxation through The Golden Stirrup Club.