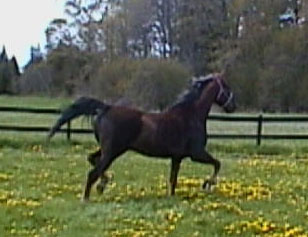 *Flying Diamond First Edition
A big strapping Morgan at 16.1 hands, Captain is gentle enough for a youth rider, and strong enough for a heavier set rider. He is equally an adult novice rider and youth rider horse.
**Trillium Grand Finale Finale
is a stable for any riding program. She is both patient, and caring, with a bit more trot than Joy. She too is a past champion of the show ring and one of our most sought after mounts in our lesson program. She has taken many students to red ribbons and awards over the past years since she was donated by her former owner back to Trillium where she was born.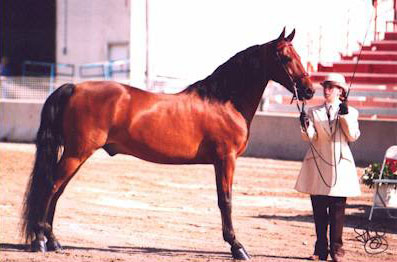 **Trillium Arioso
Ari is a past champion of the show ring for both harness and saddle. He is more alert and open for competition than our other horses. He is a solid ride and makes his companion pay attention and ride with precision. He is a more advanced rider horse. Willing and very kind, Arioso is a delight to ride for the more experienced student.
All of our horses are purebred champion bred horses. Many of them are champions in their own right. They have been selected for their temperaments, athletic ability and beauty. These are above average school horses whose careers in the show arena and breeding programs make them a cut above.