Talented Teachers - Our Helping Horses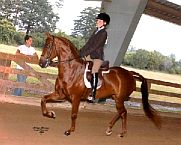 Hylee's Color Me Red ***/**
Also joining our lesson/show program is Scarlet.  This fancy mare of smallish stature will become our top youth exhibitor horse.  This horse has an established show record in the U.S. and we are excited to afford our students the opportunity to compete with her.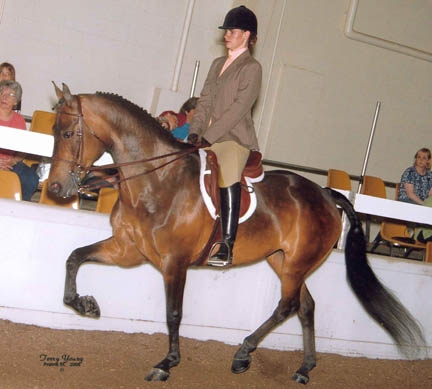 Hylee's Rhizzon ***/**
Rhizzon was purchased as a future driving horse.  This World Champion competition horse shows great promise in this area and we hope to use her cross-country.  Rhizzon has won many classes as a hunter horse, but we feel her real talent will be in driving.
Trillium's Horse Helpers -

Click to view
All of our horses are purebred champion bred horses. Many of them are champions in their own right. They have been selected for their temperaments, athletic ability and beauty. These are above average school horses whose careers in the show arena and breeding programs make them a cut above.
* denotes 1st Place Winner; **denotes Champion Status; *** denotes World Champion designation in their bloodlines .